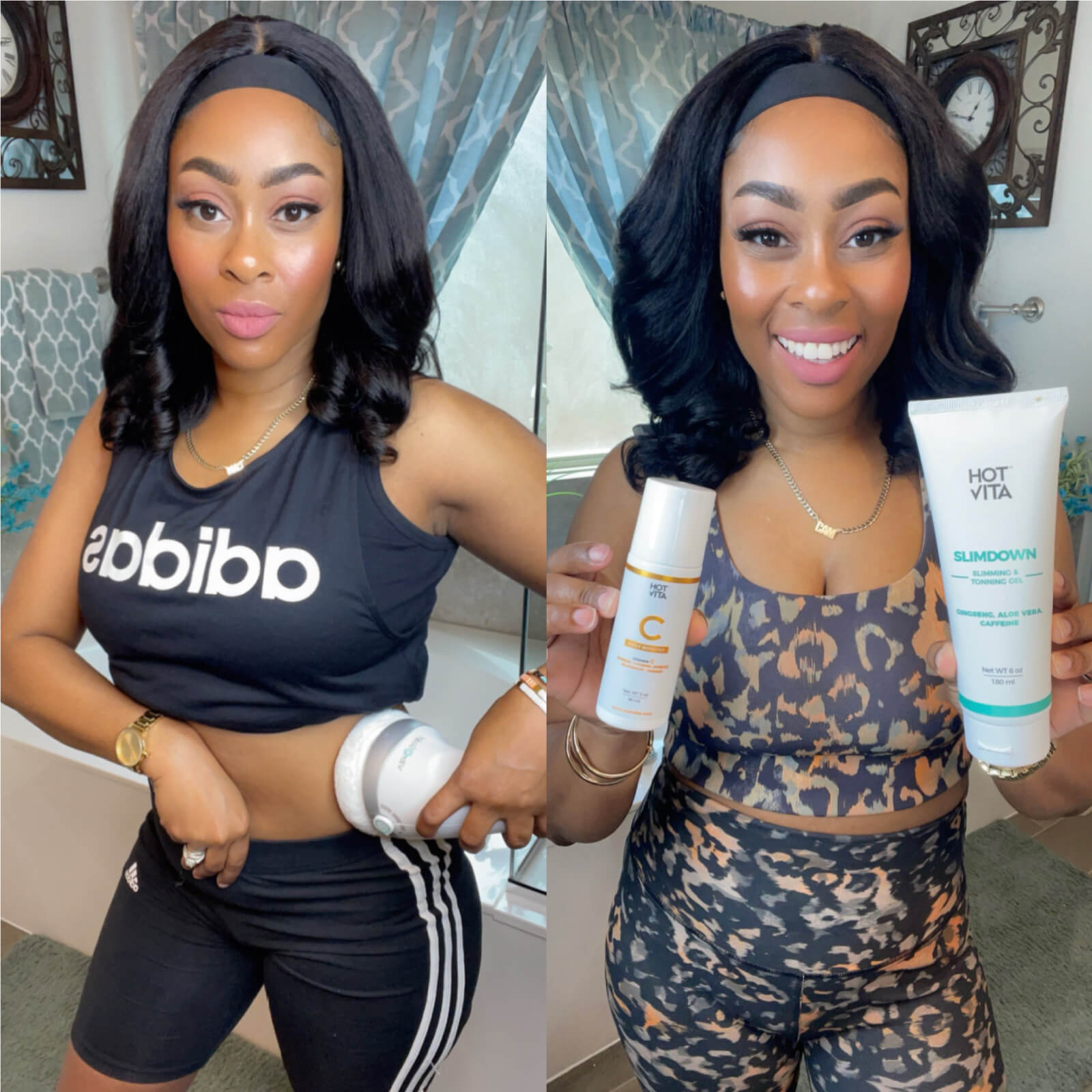 Looking for an easy way to sculpt your figure without paying a hefty amount of money on long, painful procedures?
You're at the right place!
One short month ago Camara was in the same place, until she met Vibro Sculpt. Now, she's proud to say that she's lost 9 lbs in just the first 30 days of using it.
So, for those of you who don't know what Vibro Sculpt is, let's give you a little rundown. Basically, it's non-surgical body sculpting!
It's made of VibroBuff Tech which uses micro-vibration and micro-compression. This combo creates smoothing waves and gently massages your body in circular motion on the surface of your skin.
The combination of this results in:
Improved Skin Appearance
Increased Circulation
Sculpt Body
Tightened Skin
But how'd Camara do it?
It all started with Vibro Sculpt.
"I had a kind of 'aha' moment, I reflected on what my life had been (to include lack of diet and exercise), and I thought about what my life was at that very moment, and I saw what I wanted my life to be in the future." - Camara
Camara's motivation was that she wanted to be healthy, have tighter skin, and look/feel better in her clothes. She began using her Vibro Sculpt daily, applying the Slimdown Gel, which is a slimming cream for tummy toning.
& just with this she got all the body sculpting benefits from home!
"For those who truly feel at a loss, I'd say use the Vibro Sculpt daily (up to 15 minutes per target area – stomach, sides, arms, legs, or back) and change one thing with your food intake"
She not only started with portion control but also cut out all junk food and replaced it with diet rich nutrients that her body needed. Alongside this, she began walking at least 1 mile a day.
Camara's final tips
Use Vibro Sculpt Daily (up to 15 mins per target area)
Change one thing with your food intake
Cut out junk food and replace it with diet rich foods
Do any form of exercise daily
So what do you say? Begin your journey now with Vibro Sculpt and start body sculpting at home!
Wanna read about other Vibro Sculpt results? Check out our reviews!